What is Workplace Giving?
Workplace Giving is a simple and effective way to donate to charities directly from your pay. The Good2Give Workplace Giving Platform is an easy and secure way to give a regular or one-time donation directly to charities that matter to you.
Help
Ben Kelly

reach their target

Donations big & small make a difference
Donate Now
Donate now using your credit card or PayPal account using our secure payment gateway and recieve a tax deductible receipt emailed directly to you
Give via Workplace Giving
powered by Good2Give
Donate directly from your salary and avoid needing to claim at tax time. Workplace giving is powered by Good2Give. Your employer must be registered with Good2Give to use Workplace Giving.
link copied to clipboard
saving changes, please wait..
page successfully updated
error saving changes
file size exceeds 512kb.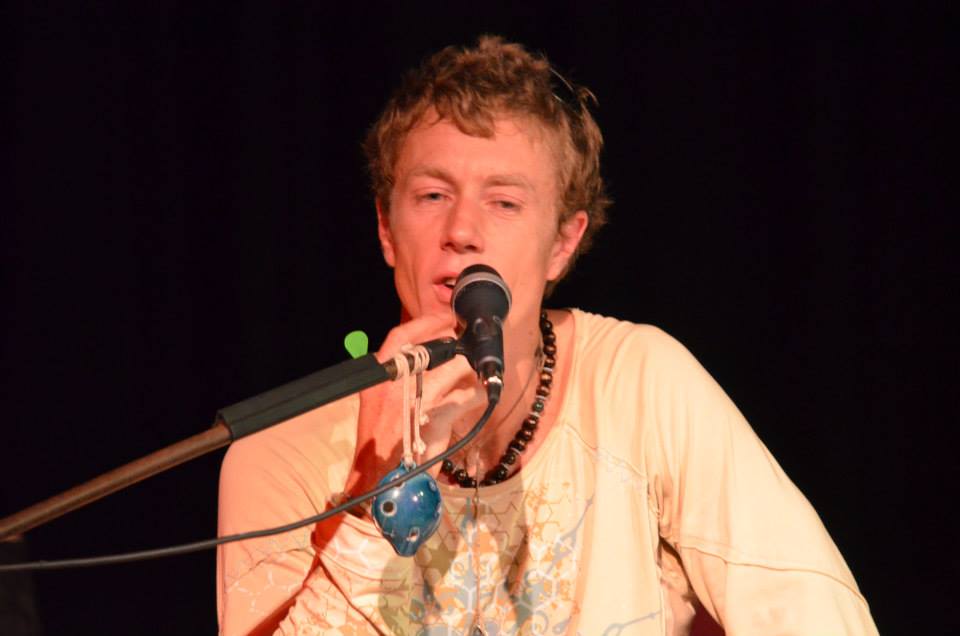 $5,100

of

AUD

$5,000 target.
Raised by 0 people in days for Amnesty International Australia
Biggest Supporters
AUD $850.00
Offline Donation
Stand up for Human rights around the world
Story
17-9-2014
Im sitting on the balcony of a hostel in Port stephens NSW after playing at Newcastle on the weekend, i am now on my way to Taree. I am half way through a tour to the north coast doing a pre promotional tour of my new live album Journey into Now. The album artwork has just been finalised and will be ready in a week or so. I will have to get the cds sent up to me from melbourne where i will then send out the 80 copies that have been pre ordered.
I havent been pushing the fundraising as i have been super busy with my own projects, but just decided now to check if the page was still live, as it is, i thought i would re post it and give myself and anyone who would like to contribute an opportunity to do so before the page closes at the end of september.
I was planning to be in sth America by now, with Amnesty, but although i managed to raise enough to be part of the team, i didnt have the funds for travel, so i was unable to travel with Amnesty to Peru. I feel this is a little unfortunate, but im still super happy to have raised this $5000+ for such a worthy organisation.
As i make plans for my next year, i am also brainstorming and considering what i might do next year to contibute further to our world in need, i have a few ideas, and this year hope to biuild teams around projects to give them more momentum and have a further reaching effect.
If you would like to join my team and help make the next fundraising concerts and events as succesful as possible, please do get in touch, the more people involved the better and i love working with positive people who want to see good things and make good things happen. my email is jahbenkelly@hotmail.com
For now, my Amnesty fundraisng page is open till the end of the month, so if you would like to make a contribution to Amnesty, this is an easy way to make sure your money goes straight to the organisation.
Thankyou to everyone who helped to reach the goal of $5000. next year we will raise tyhe bar and create events around a great cause that can benifet Earths comunity.
If you have suggestions for events or causes that we can put our efforts into, please dont be backwards in coming forward, i would love to hear your ideas and put them to practise.
Have a great day and ill see you soon,
Ben.
28-06-2014
Hey check it out , finally reachd the target of $5000!! Woohoo!!! How awesome it was to come home after playing a great show last night to a $500 donation from Jason Rosewarne. Thanks so much Jase.
So the fundraising continues. I feel its time to update you guys a little on my travel plans. I have decided not to travel with Amnesty (as i cant afford the itinery) so im putting my travel plans forward to the end of september (a month) and will be travelling solo. I still intend on doing a trek to Maccu Pitchu and visiting some indigeonous villages. I have a contact in Peru who is helping me organise this. So for the moment, im still in Melbourne, working on getting the new live album out and setting up my shows for the months ahead, both in Sth America and Australia.
The new live album can be ordered here:
www.pledgemusic.com/projects/benkelly
Thanks everyone for your support with my fundraising, the concerts have ben great and i look forward to doin more of these in the future and making thwem bigger and better everytime.
######
Well its Monday 16th of June, the day after the Fundraising concert, we raised $1850, plus i know a little extra went into the amnesty collection tin, so there will be a bit in there too. You know guys and girls, i think were actually going to reach the goal of $5000, which is only another $600. So thankyou all so much for supporting this cause and contributing to the great concerts that we have been running. After a succesful year with this campaign i am inspired (with your support) to continue in some form with these concerts next year and in the years ahead to make a real contribution to those less fortunate than ourselves.
So again, a big thanks to all for joining me on this journey and making a difference to the lives of people who are otherwise not recognised or supported. The funds from these concerts are well needed to keep this very important organisation doing there good work, so hats off to you all, and thanks for your support.
Ben
Hey everyone,
Its May and just 4 months until I take on one of the biggest challenge of my life (well apart from life itself) Trekking the Inca Trails in Peru, damb its fast approaching. The fundraising target is due soon, I have about $1500 to raise to meet the target and although i still dont know how im going to pull all this off, im determined that its all going to come together. If you can help with a small contribution,now would be a great time as my fundraising deadline is fast approaching.
Thank you to everyone who has supported and donated to the Amnesty fund so far, your support is much appreciated. The fundrasing concerts were a huge success and a big thanks to all who came and contributed to great days and nights.
Those local to the Hills area in Melbourne, we'll be putting on a super soulful music session at Burrinja Gallery in Upwey, will post details on facebook soon.
Thanks again to all who are supporting me on this challenge,
Ben
##########
I just arrived back from Sth Australia, I stayed there for a few days after taking a quick tour to Broken HIll for a couple of shows up there, it was a long drive, but good. drive but im happy to be back in Melbourne.
Now on with planning the next fundraising event.......
For now, if you want to donate a little to Amnesty,adding to the total, that would be realy cool and very much appreciated, but if not, thats ok too ;)
Sharing this with your friends would be another awesome way your help can really make a difference.
I have some Tins that ive left around town for collecting funds for Amnesty, so im looking forward to checking them now that im back, hopefully they will be full and add a good amount to the total.
Will keep you all updated...
#######
Total amount raised so far : $2358!!
Welcome and thanks....
FUND RAISING UPDATE!
Its the 3rd March, Its been a busy month in Melbourne, I have been back for a month and am about to head off again, this time to Broken Hill. Its been difficult fundraising on the road, but while ive been in Melbourne, we have pulled together 2 great events that have raised a significant amaount and got the fundraising moving closer to the goal.
The first was a concert at Gemco Theatre last weekend, we raised $850 from this concert, thankyou all who came along and made it a great day, This money has been directly transfered to Amnestys account.
The next event was a live recorded show at Sookis where we ran a Raffle with some awesome prizes, includeing a Cole Clark Guitar, artworks from local artists, live house concert and more. We raised $600 from the sale of raffle tickets and Sookis Donated a further $600 to add to the nights fundraising target. Thankyou Sookis and everyone who came along and bought a ticket in the raffle. The $1200 raised at the Sookis show and raffle have been added to this fundraising page.
Thanks to Cole Clark Guitars for providing us with a guitar to Raffle off, Gemco for providing a beautiful theatre space and all who sponsored our events.
Thankyou everyone.
.....lets continue this momentum moving toward the goal of $5000.
As a little incentive i am offering a Personal House concert to anyone who donates an amount of $1000+.
#Concert will co incide according to Tour schedule.
Amnesty is a non profit organisation that started back in the 1960s.
So many people today are living in unfair and unjust enviroments and by supporting organisations such as Amnesty you can activly become part of a large comunity of people who are working to make a positive difference to the lives of people all around the world.
Learn more about Amnesty's story, why they exsist today and why our support is so important.
http://www.youtube.com/watch?v=dkl44sAEC6c
http://www.youtube.com/watch?v=-RYlAPjyNm8
http://www.youtube.com/watch?v=ruIM8fpyySU
$2 or $2000 no amount is too small (or Large).
Amnesty stand up for the rights of men, women and children all around the world who are being treated unfairly, they can only do this with the support of people like you.
Through this page you can easily become a supporter by making a secure donation. I would also really appreciate it if you could share my page above or comment below so more people know about it. Click 'Donate Now' to make a secure online donation. All donations over $2 are tax deductible and you will be issued with a DGR receipt via email as soon as you make a donation.
In August of 2014, the fundraising team will fly to Peru and meet with Amnesty team leaders, then visit Indigenous comunities to see first hand the work that is being achieved in the region. We will then take the challenging trek across the Inca Trails to the Aincient city of Machu Picchu. Dont worry, i will be raising the funds for my own travel costs and all the money raised from this fundraser and the Fundraiser Concert and Raffle will go direct to Amnesty.
We had great concerts at Gemco and Sookis, check out the pics on facebook: www.facebook.com/benkellyaustralia there will be footage online soon , thanks to Rodney Image Maker.
Thank you so much for your support, keep the donations rolling in , lets see how much we can pull together.
Ben Kelly
read more
All
Donations

0
Activity

0


There is nothing to show from any feeds at the moment.

There are no current donations or activities for this user.
The fitness feed has been disabled by the page owner.

Amnesty International Australia
Amnesty International believes in equal human rights for all. Amnesty International Australia is part of the global movement of more than 7 million individuals committed to defending those who are denied justice or freedom. We work in Australia and around the world to stand up to injustice and protect those facing abuse. To do this, we mobilise people, campaign, conduct research and raise money for our work.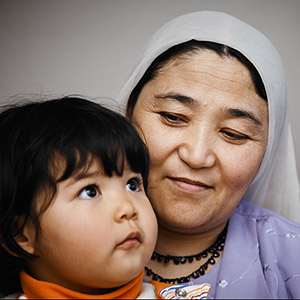 read more
Created by
Ben Kelly
for Amnesty International Australia

AUD $5,100 of AUD$5,000 target
0 people in days
Please make sure you are LOGGED IN. You can only join a Team Leader page if you are logged in and have an Individual page created. If you do, it will be displayed here once you've logged in. If you don't, please return to the 'home page' and follow instructions on how to create your Individual page.